FIDA holds various events all year round.
Stay up to date with what's been happening and what's coming up next for FIDA.
Metro – Grand Final Day
Sunday 20th August
8 teams, A Grade through to C grade battled it out over 4 fantastic premiership games. With fortunate weather the day turned out to be spectacular for the players, supporters and officials, celebrating a successful end to another season of FIDA football.
North Melbourne AFL Stars visit FIDA Wyndham Tigers
Tuesday 30th May
Working together, The Huddle connected with our FIDA team providing an exceptional experience for the Wyndham Tiger playing team during their recent training evening.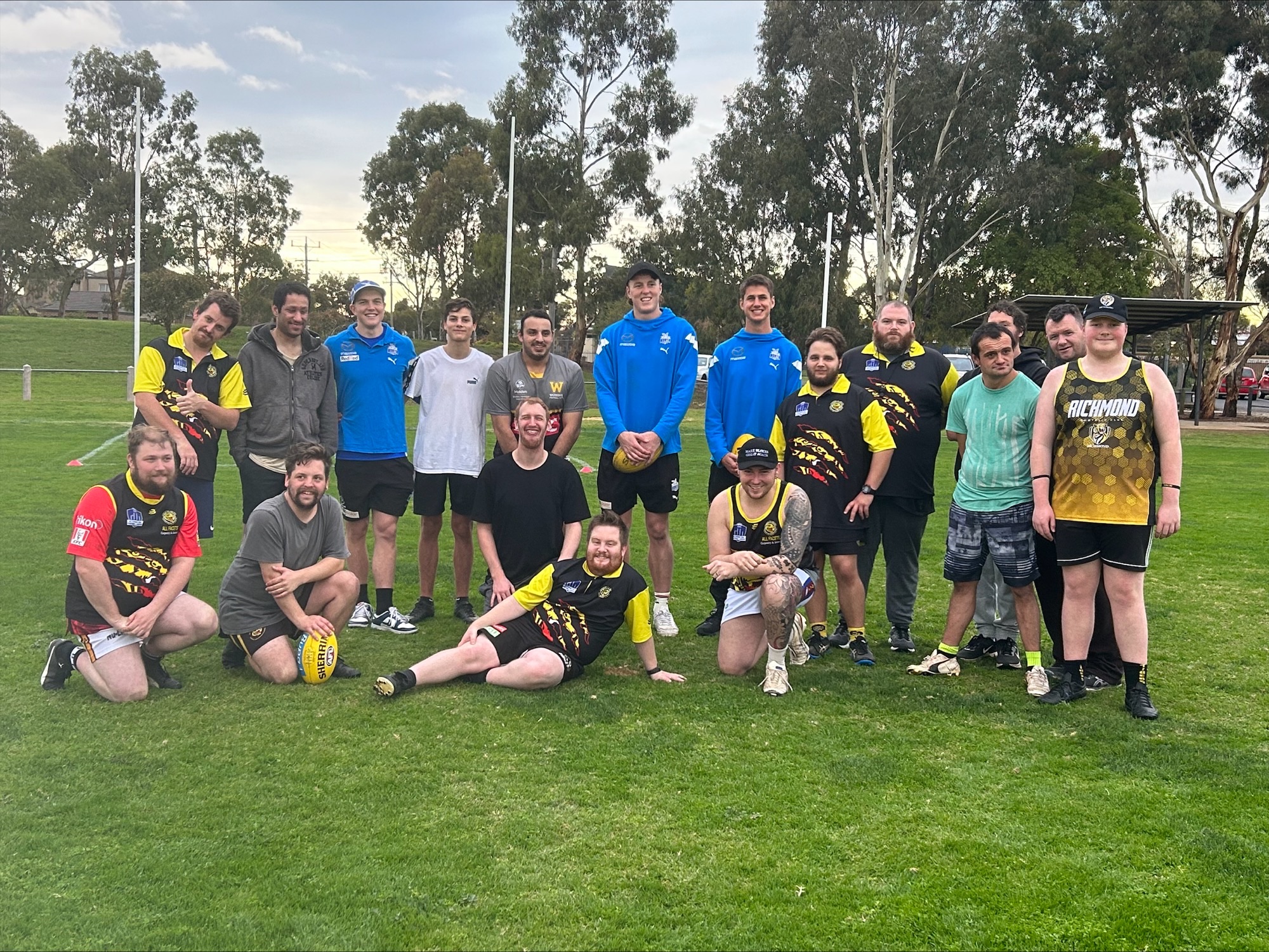 WESTERN Conference – Skills Day
Sunday 30th April
On the home ground of the Hamilton Boomers, a wonderful skills session with the Giants, South Warrnambool Hurricanes and the Wimmera Whippets.  A great opportunity to brush up on the skills for the competition ahead. Lots of focus on the ball handling, marking and goal kicking.  Most of all the smiles on all the players being together and playing a game they enjoy.